The Woods Trail - Nature Walk
A walk along the serene countryside taking in the local sights and sounds might just be the perfect way to better appreciate the beauty of nature and the simple life of the countryside. You can interact with people from the local community and indulge in some sightseeing.
Yoga and Meditation
At Hills and Hues we encourage you to take a yoga session to help you relax your mind and body.
Chef's Hat - Cooking Lesson
You can take the role of a chef by indulging yourself and showing off your culinary skills under the expert guidance of our chef. Our guests will find it enjoyable to learn and try out some of the local recipes.
Birding Time - Bird Watching
For bird lovers we provide you with the opportunity to spend some time watching some of the rare species of birds that frequent the area around which the property is situated.
Tree of Life - Plant a Tree Programme
'The Tree of Life', a program where you can take part in a beautiful and unique process that lets you plant a tree sapling in the premises of our resort. We believe that there is nothing more fulfilling than adding a piece of life that will help preserve life itself.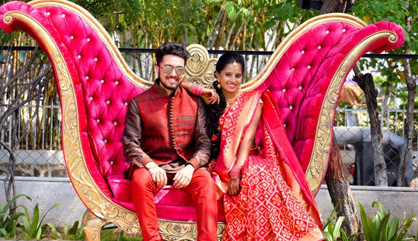 A Fairytale Wedding - Dress like a Keralite Bride and Groom
This is a unique way where you can get dressed up like a traditional Kerala bride and groom. We will indulge you with a small photo session to help make it a beautiful memory.
Chocolate Making
As you take a walk down the countryside you can indulge yourself by spending time with some of the local cottage industries like chocolate making. You can treat yourself to some of the finest homemade chocolate as you learn the nuances of chocolate makings at one of these chocolate producing units.
Tea Tasting
As part of your experience at Thekkady, we will take you to visit one of the local tea plantations where you can see the process of tea being cultivated. You can also choose to interact with some of the tea estate workers and learn more about their lives and finally indulge yourself in some tea tasting under the guidance of an expert.